By Sikla International on Sep 21, 2023 11:15:00 AM
The state-of-the-art world-scale production plant for acetylene, with a capacity of 90,000t per year on an area of 55,000m², is one of BASF's largest investment projects at its integrated chemical complex (Ludwigshafen, Germany). The columns rise up to a colossal height of 95 metres!
Take the time to read the following lines: Sikla Germany has interviewed Klaus Schmitz, BASF's Senior Construction Manager. A unique and valuable testimonial of how projects like this can benefit from Sikla modular solutions and design services.
Spot the Sikla
#Y

ellowEndCaps

on BASF's video!

You can find detailed information about this acetylene plant by visiting the correspondent BASF page. We suggest that you have a look at BASF video showcasing this plant! Can you spot al the Sikla yellow end caps on the background?
What was the project scope?
Sikla has supplied 8,750 modular support frames and more than 9,100 pipe shoes for this project. In a trusting and cooperative partnership, time and cost savings were successfully implemented, while meeting high-security requirements simultaneously.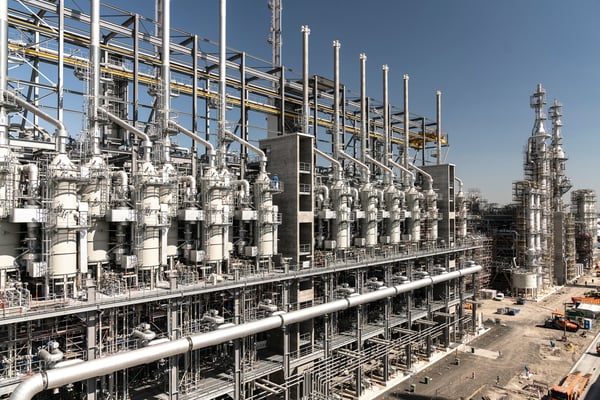 BASF's acetylene plant - Ludwigshafen
Klaus Schmitz - Senior Construction Manager, BASF SE - brings you his valuable testimonial
What challenges did this project bring to BASF?
"The size of the acetylene project in itself was a challenge for the project team: 35,000 m³ of concrete and approximately 8,500 t of steel construction were used in total. 440 machines and devices, more than 5,000 pipelines and about 7,500 E&I units had to be installed. The logistic challenges were correspondingly complex."
As the person responsible for the assembly phase, you had already investigated modular secondary steel construction long before the planning phase began. What prompted this?

"In my experience, classic secondary steel constructions made of welded profiles with subsequent on-site galvanising, prove to be very
inflexible when deviations occur. Modifications are always time-consuming and costly. This is where the modular secondary steel construction plays out its strengths because changes or corrections of
deviations can be implemented promptly. I wanted to sound out and use these advantages in our future projects."

Klaus Schmitz,
Senior Construction Manager, BASF SE

BASF decided to use the siFramo modular steel framing system. What were the requirements that the system had to meet?
"The decisive factor for us was a secondary steel construction planning tool that was fully integrated into the CAD system PDMS. Sikla successfully implemented this planning tool in cooperation with BASF. The topic of safety was also extremely important, especially the fulfilment of the regulations by means of static proofs according to EC 3 and the factory production control according to EN 1090."

What role does "time-to-market" play for you and how was Sikla able to support you in this?
"A short time span from planning the secondary steel construction to delivery to the construction site was very important to me. Sikla checked the design drawings for plausibility and feasibility and
the material for the secondary steel construction was pre-sorted and delivered promptly."

Plant construction is becoming increasingly complex and time-consuming and deadlines are often extremely tight. Sikla offers integrated project management services for the entire
project phase. How did you find this service?
"The integrated project management made a noticeable contribution to the success of the project. The single point of contact, unbureaucratic management of material calls and material flow provided considerable support to our acetylene project team."

By adding the siFramo 100 system, it was possible to significantly reduce the number of conventionally welded constructions, particularly for high loads. What advantages did this solution have for BASF?
"The shorter delivery time for system steel constructions is a big advantage compared to welded constructions. It is particularly worth mentioning that despite the high loads we were able to take advantage of the flexibility in combination with the fast availability of the rapid assembly system. Furthermore, interfaces between the steel construction contractor and the mechanical contractor were reduced. The secondary steel construction using siFramo was installed by the mechanical contractor."

The average diameter of the pipelines was 160 mm. The average construction weight of the secondary steel construction, however, was only 27 kg. What advantages did this bring?
"The secondary steel structure could be assembled horizontally at many points on the construction site with relatively little effort and with manageable use of lifting gear."

How would you evaluate the system with regard to the life cycle of the plant?
"Modular, bolted secondary steel construction systems certainly have advantages over welded secondary steel constructions throughout the life cycle of the plant. Especially when it comes to
plant modifications and turnarounds, system steel construction offers benefits regarding deadlines and costs."
Do you want to learn more about this topic?
If you now want to find out more about the options with which we can assist you, get in touch with our team.
---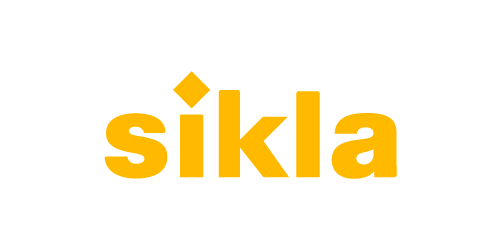 Written by Sikla International
Sikla is one of the leading European manufacturers and suppliers of support systems for Mechanical & Electrical (M&E) services and plant construction. Our products are being used in over 40 countries all around the world. We are represented in most European countries through Sikla sister companies or selected distributors. Sikla was founded in 1967 by Sighart Klauß. Today the internationally operative group of companies employs a staff of around 600 and is operated as an independent family-owned company by Dieter and Reiner Klauß.