By Sikla International on Sep 12, 2023 1:00:00 PM
In this interview, Thomas talks about his career at Sikla and significant challenges he has witnessed.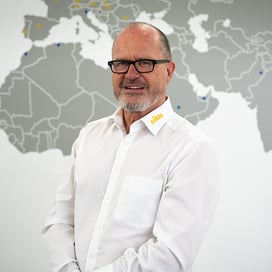 Thomas, how long have you been working for Sikla and which stages have you passed through in your career at Sikla?
I have been working for Sikla since 01.11.1989, which makes an incredible 34 years seniority.
During my career as "today's Sikla personality", I passed through several areas of the company, including various sales areas such as order management, internal sales and product management.
In 2004 I changed to the export department and worked there as key account manager in the solar sector.
Due to the steady growth of Sikla, the company structure was adapted to the market requirements in 2019. Since then, I have taken over our international Sikla partners in Italy, Greece, Bulgaria, Egypt, Pakistan, and South Africa as Regional Sales Manager.
Which milestones or significant events have you experienced during your time at Sikla?
As I look back, the following challenges have left positive memories:
For instance, the solar project on Madeira Island. In close cooperation with our former Portuguese Sikla partner, we coordinated technology, procurement, and installation. In addition to the successful implementation of the project, a close friendship developed between all of us.
Furthermore, Sikla entered the Cuban market with the order to supply escape stairs for an imposing building in Havana. The challenges here were: procurement, suitable corrosion protection, delivery and installation. We received support for this project from a Sikla supplier who was specialised in this business.
What trends or developments do you foresee for the future of the company and the industry?
I think the keyword is BIM - Building Information Modelling, and the working methods associated with it.
For me, BIM describes very well where the fastening industry is heading. Here, digitalisation, networked international working and a functional product system will be the key factors for project acquisition and successful completion. Sophisticated software and networked working will determine project acquisition and a well-thought-out fastening system confirms the professionalism of the company.
What advice would you give to new employees who have just started at Sikla?
Looking back at my development within Sikla, I would define the following qualities as success factors: Be thirsty for knowledge, open to new things, friendly and committed.
Another important factor for your development is the support of the managers, who will recognise your strengths and promote them accordingly.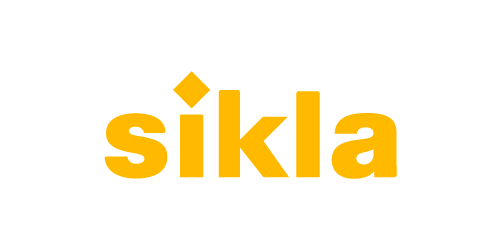 Written by Sikla International
Sikla is one of the leading European manufacturers and suppliers of support systems for Mechanical & Electrical (M&E) services and plant construction. Our products are being used in over 40 countries all around the world. We are represented in most European countries through Sikla sister companies or selected distributors. Sikla was founded in 1967 by Sighart Klauß. Today the internationally operative group of companies employs a staff of around 600 and is operated as an independent family-owned company by Dieter and Reiner Klauß.